Bergen County Sheriff Anthony Cureton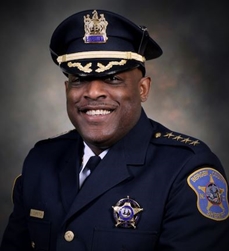 Sheriff Anthony Cureton is a law enforcement professional and community leader with more than 28 years of expertise. As Sheriff of the largest law enforcement agency in the state's most populous county, Sheriff Cureton leads a team of over 600 officers and civilians who are committed to safeguarding close to 1 million residents living in 70 municipalities.
Since taking office in November 2018, Sheriff Cureton has focused on issues including fighting the opioid epidemic via a new comprehensive initiative called Operation Path Forward, fostering stronger community relations among our seventy diverse municipalities in Bergen County, and reducing recidivism.
Born and raised in Englewood, Cureton proudly served for 25 years as a police officer in his home town and after retiring served as the Director of Inmate Social Services/Education for the Bergen County Sheriff's Office.
In addition to his distinguished law enforcement career,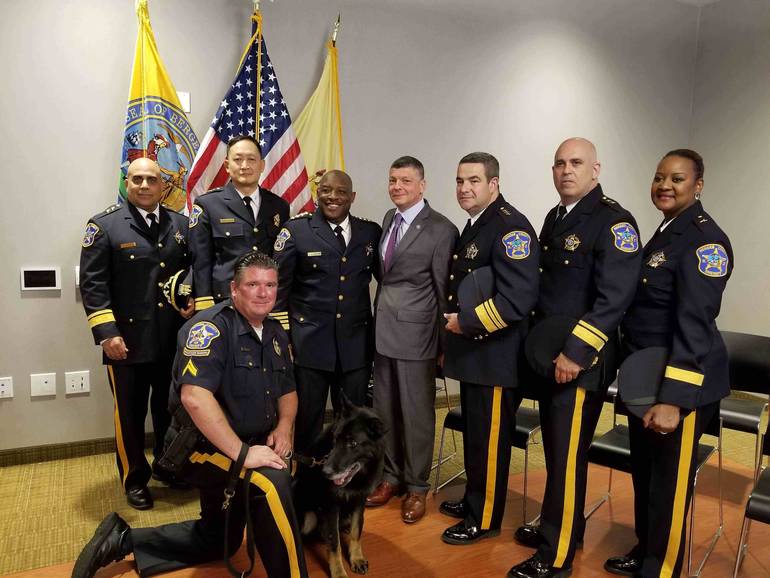 Sheriff Cureton has held several positions helping make a difference in our community. He was the longtime president of the Bergen County Branch of the NAACP, served on Governor Murphy's transition team as well as numerous boards of directors including those for the Calvary Care Afterschool Program, CarePlus NJ, and the Bergen County African American Advisory Board. For his commitment to community service, Cureton has been honored with the American Conference on Diversity's 2006 Humanitarian of the Year Award, 2009 NAACP Branch Award for Community Service and the 2012 NAACP New Jersey State Conference Outstanding President of the Year Award.
Sheriff Cureton holds a master's degree in administrative science from Fairleigh Dickinson University and a B.S. in criminal justice from New Jersey City University, Jersey City. Sheriff Cureton is also a graduate of the West Point Command and Leadership Program sponsored by the New Jersey State Association of Chiefs of Police.
Cureton is a lifelong resident of Bergen County. He lives in Englewood with his wife, Natalie, and their two daughters.